What on earth are these Spanish men doing?!
Have a guess.
[GUESSING TIME]
I'll explain, but first, when would you say this photograph was taken?
I don't know myself actually, but it's got to be at least 75 years old. That would make it pre 1942.
What I do know for sure is that it shows what life was like in an Andalusian village, and I'm almost 100% certain that village was Arcos de la Frontera, partly because the photo appeared with that name associated and partly because the street -albeit of very grainy appearance in the balck and white image – is a close match to this one in the village, a street called Calle Cuna.
Back to the old photo again.
Notice they are all young men, all wearing similar clothes, and all haunched on the street in much the same positions.
These young men are from the village. So what on earth are they doing?
They are chatting up the girls!
These were times of great strictness, when severe penalties were issued to men who courted women in ways which contravened the rules. Clearly one of the rules was to allow chatting up the girls through the windows (which confirms to us that the girls were not allowed out of the house).
There is an expression in Spanish which is used for this romantic activity: pelar la pava.
We would perhaps translate that as whisper sweet nothings, but the literal translation is pluck the turkey!
Here are some more examples of turkey plucking from back in the day:

image: http://www.subastasimperio.com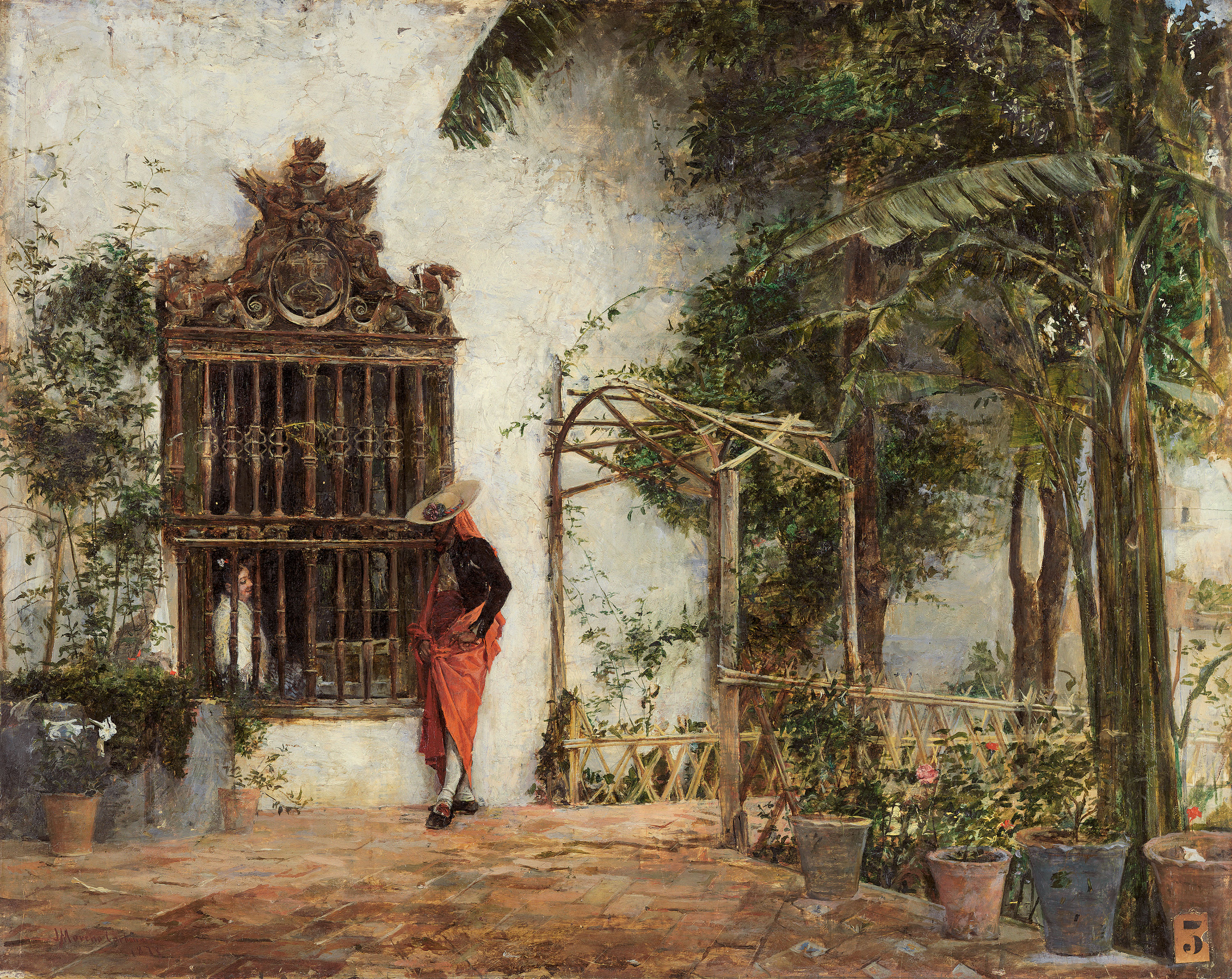 image: http://carmenthyssenmalaga.org/obra/cortejo-ante-la-verja
Jim
Jim Porter is one of the creators of Speekee – Spanish for Kids. On video. It goes slowly so kids have time to absorb what they see, to contemplate and learn.